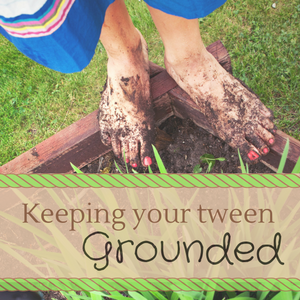 Welcome to Day 15 of the Grounded Series!
Today Brooke is reviewing an event we went to at a local church called "Secret Keeper Girl". If you missed last week's review, Brooke did a review on a devotional called For Girls like You by Wynter Pitts!
Secret Keeper Girl Event Review
Hi everyone! I can't wait to share my experience at this amazing event that me and my mom went to!!
Photo credit: Yahoo!
My mom surprised me on my birthday with tickets to attend a "Secret Keeper Girl Crazy Hair Tour"…to go along with the devo she gave me by Dannah Gresh, the founder of  Secret Keeper Girl.
At the time I had no idea what this was but I would soon find out. 😀
IT WAS AMAZING!!!!!! WOW! It was so fun!! There was great worship music, encouraging bible verses, games, tips on friends, boys, family, clothes, school, and more!!
My friends were there and I caught a pink monkey with Velcro hands and feet and they divided up the room into 2 teams and they had a scream 'o' meter where you have to scream to see which team would win.
It was a bast!! I highly recommend going. It was so fun!! Let me explain it a little more.
Time for the 5 W's!!
Who:  (Or who founded it)
Photo credit: Yahoo!
What:  (Or what it is about)
Recognizing that you are God's masterpiece.
When:  (Or when it took place)
April 2015 (I think) 🙂
Where:
At a Church in our town.
Why:
To encourage girls to become women of God and to reach their full potentials.
I hope you learned a little more about this event. If you want to learn even more about the current "Secret Keeper" event, Click here. If you want to learn about the many wonderful  devos and books that Dannah wrote, click here. Thank you!!
Stay Grounded in Love,
~Brooklyn <3 😀 😮 😉
P.S. Join us tomorrow here and on Facebook Live Live for the "I Dare You" Challenge!
You might also like:
Brooke's Review of For Girls Like You Devotional
31 Days with My Brother: Grand Canyon (A guest post from my mom on having a child with special needs)
Grounded: Mom, You are Amazing!