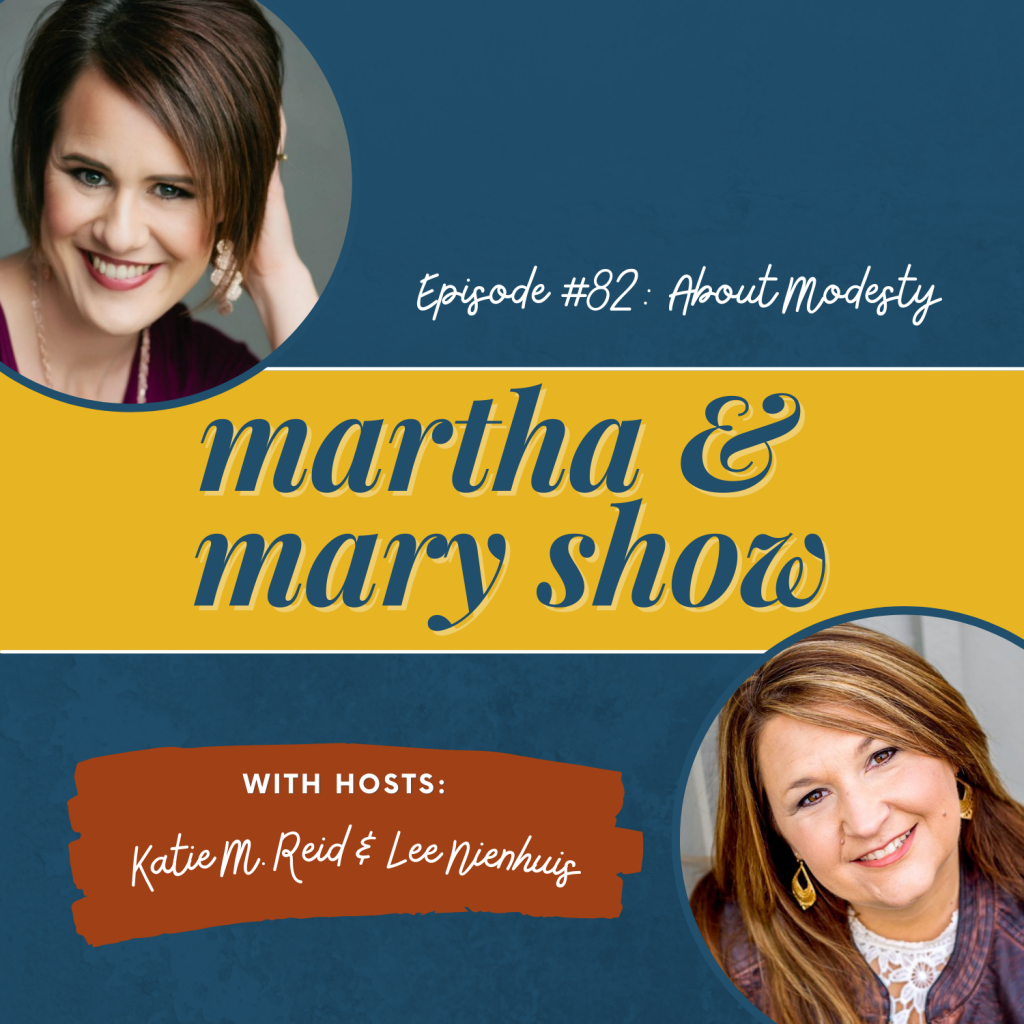 Oh yes, we're going there! Lee and I are talking about our thoughts and struggles about modesty.
About Modesty: Episode 82 of The Martha + Mary Show
Modesty is a hot topic in Christian circles, so we're sharing our struggles and opinions, and laughing—per usual.
Theme Music: "Busy Bee" by Cade Popkin
Show Sponsor:  We're so excited to let you know that GEMS Girls' Clubs recently debuted a new product, the ShineBrightly Activity Box for girls, ages 7-12. From DIY crafts and recipes to faith-filled devotions and everything FUN in between, each box is filled with independent, hands-on experiences for girls to do at home.The Celebrate Easter box is in limited supply, so don't delay in securing yours for your favorite girls!
Go to gemsgc.org/shinebrightlybox today, to order the Celebrate Easter Activity Box
Leggings as pants
Bikinis
V-necks
Today's Verse: Colossians 3:17
And whatever you do, in word or deed, do everything in the name of the Lord Jesus, giving thanks to God the Father through him."
God is not standing there with a ruler measuring how long your sleeves are. @leenienhuis #modesty #marthamaryshow
Click To Tweet