This is the last episode of Season #1, for The Martha + Mary Show podcast. But don't worry, we will be back next week with Season #2! We thought it was fitting to end this season with a candid conversation about dreams and callings and what those look like for us, individually.
Listen to the latest episode below, on our podcast webpage, or access Episode #12 on your favorite podcast app.
Be sure to subscribe to the show and leave a rating and review via your podcast listening app: iTunes, Stitcher, Libsyn, or Spotify.
Disclosure: Affiliate links are used in this post. If you choose to purchase through the links, I may be compensated at no additional cost to you. See full disclosure policy.
What did you want to be when you grew up? #marthamaryshow
Click To Tweet
Show Notes for Episode #12: Dreams + Callings
What does it look like to live out your dream and calling? Authors, speakers, and show hosts, Katie and Lee, talk about the timing, joys, and costs of walking out their God-given purpose. They discuss what they've learned along the way, including the reality of being baptized in their messages. Ultimately, God is the author of each of our stories. Our responsibility is to follow His storyline and shine for Him in a dark world.
Theme music: "Driven" from Katie Reid's "Echoes of My Heart" Album. https://www.katiemreid.com/singer/
Things We Talk About:
The Missionary 
by Wendy Silva
Dressed from head to toe in pleasing attire
you ready yourself to teach the way of the Lord.
Humbly and armed with knowledge the lessons
are taught and spiritual harmony is your reward.
Though the road may seem quite trying at times
and you feel as though you are fighting alone.
Lying quietly in the night people are asking
forgiveness for sins they must atone.
You are a servant of the Lord who holds a calling
to teach words of wisdom to all who will hear.
But know what you are not alone; for our Savior
will hold out his hand and catch your every tear.
Today's Verse: Romans 11:29
For the gifts and the calling of God are irrevocable."
Featured Resource: "Write a Story" song by Niki Homan (from the Praise Is Rising album)
Lee's Dreams: Writing for Tween Girls, Continue to minister in Haiti
Katie's Dreams: 2-book deal, "Stop! Hammock Time" Live Event
Let us know what God is stirring within you!
There is a calling on our lives collectively and there is also a calling on our lives individually. #marthamaryshow #dreamsandcallings
Click To Tweet
Show Sponsor: The Prayerful Planner: These beautiful planners are the perfect resource for Martha and Mary types. They combine prayer and planning so you can organize your days without neglecting what matters most.
Checkout the gorgeous 2020 collection of Prayerful Planners and let them know that The Martha + Mary Show sent you. 🙂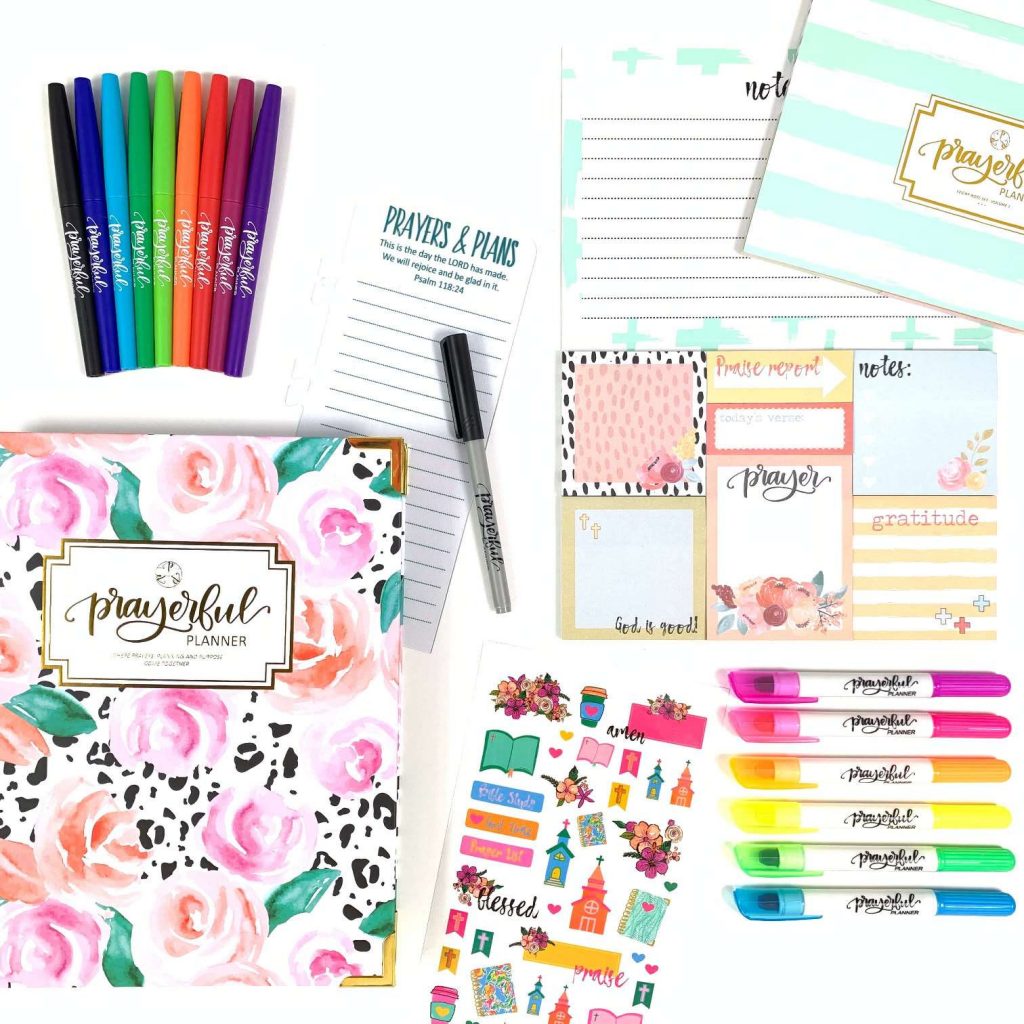 Connect on Facebook with The Martha + Mary Show, by joining the Made Like Martha Sisterhood
Connect on Instagram with The Martha + Mary Show: @madelikemartha
Our IG Handles: @leenienhuis @katie_m_reid
Our Hashtag: #marthamaryshow 
Episode Producer: Jeanna Lesausky
We've been given the task of reaching the world for Christ. @leenienhuis #marthamaryshow
Click To Tweet
More Episodes:
Episode 1: Together On Purpose
Episode 2: Our Worth + God's Worthiness
Episode 3: Our Party Planning Styles
Episode 4: Managing Our Various Roles
Episode 5: Facing Fears + Overcoming Obstacles
Episode 6: Time to Get It Done + Time to Have Fun
Episode 7: The Power of Prayer
Episode 10: Back-to-School Tips