Do you tend to feel superior to others or inferior? Often those feelings surface when we compare ourselves to others. On this week's episode of The Martha + Mary Show, Lee and I sit down with Shannon Popkin to chat about comparison—the good, the bad, and the in between.
Listen to the latest episode over here, on our podcast webpage, or access Episode #32 on your favorite podcast app.
Subscribe to the show and leave a rating and review via your podcast listening app: iTunes, Stitcher, Libsyn, or Spotify.
Disclosure: Affiliate links are used in this post. If you choose to purchase through the links, we may be compensated at no additional cost to you. See full disclosure policy.
Show Notes for Episode #32: Interview with Shannon Popkin
Shannon Popkin, author of Comparison Girl discusses how comparison can trip us up, elevate us above others, or even help us grow.
Show Sponsor: We are so grateful to Carol Kent's Speak Up Conference for sponsoring this week's episode. Lee, Jenn, and I would love to see you there! Learn more and register, for Speak Up, here: https://speakupconference.com/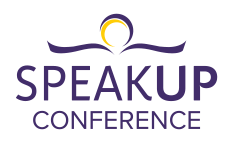 Theme Music: "Sunny Martha" by Cade Popkin
Today's Guest: Bestselling author and speaker Shannon Popkin loves to blend her gifts for storytelling and humor with her passion for God's Word. Shannon is the author of Control Girl: Lessons on Surrendering Your Burden of Control from Seven Women in the Bible, and Comparison Girl: Lessons from Jesus on Me-Free Living in a Measure-Up World, and is a contributing blogger at Revive Our Hearts.
For more from Shannon, please go to shannonpopkin.com, or connect with her on Facebook, Twitter, or Instagram.
Things We Talk About:
Resources:
Today's Verse: 2 Corinthians 10:12 (ESV)
Not that we dare to classify or compare ourselves with some of those who are commending themselves. But when they measure themselves by one another and compare themselves with one another, they are without understanding."
If we wait to open our doors, our hearts, or our lives until we have everything perfect, we will live very isolated lives. @shannonpopkin #marthamaryshow
Click To Tweet
Connect with Us:
Be sure to subscribe, so you don't miss any shows!
If you are interested in partnering with the podcast as a show sponsor, contact Katie for info. We have a limited number of slots available and would be happy to explore the possibility of partnering together to get the word out about your product, event, or service.
Do you tend to compare up or compare down? @ShannonPopkin #marthamaryshow
Click To Tweet
Listen to Season 3 of the Podcast:
#24: Getting Organized (Interview with Morgan Tyree)
#27 When You're Waiting (Interview with Barb Roose) 
Learn more about our sponsors and access past episodes, here.