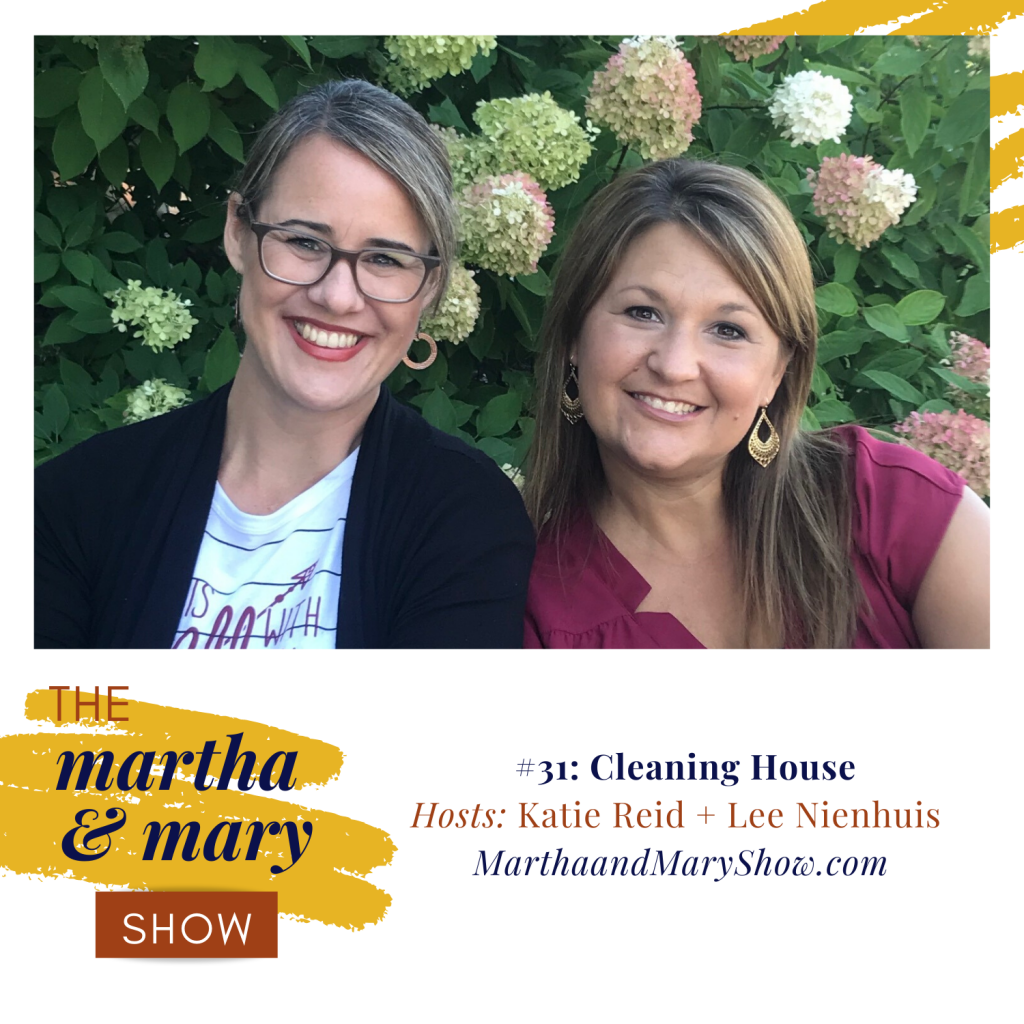 Is cleaning house life-giving to you, or life-draining? What is your favorite chore? What is your least favorite chore? What are some ways you stay on top of the clutter? Lee and Katie are discussing these questions and more, on Episode #31 of The Martha + Mary Show.
Listen to the latest episode over here, on our podcast webpage, or access Episode #31 on your favorite podcast app.
Subscribe to the show and leave a rating and review via your podcast listening app: iTunes, Stitcher, Libsyn, or Spotify.
Disclosure: Affiliate links are used in this post. If you choose to purchase through the links, we may be compensated at no additional cost to you. See full disclosure policy.
Don't put it down, put it away. -Quote from Youniquely Woman book by @KayArthur
Click To Tweet
Show Notes for Episode #31: Cleaning House
Cleaning house can be a challenge. Lee and Katie discuss their view on cleaning, as well as tips, tricks, and a few or their favorite cleaning products that make chores more enjoyable.
Show Sponsor: We are so grateful to Carol Kent's Speak Up Conference for sponsoring this week's episode. Lee, Jenn, and I would love to see you there! Learn more and register, for Speak Up, here: https://speakupconference.com/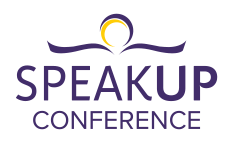 Theme Music: "Sunny Martha" by Cade Popkin
Things We Talk About:
Today's Verse: Proverbs 31:17 (NIV)
She sets about her work vigorously; her arms are strong for her tasks."
Don't leave a room without improving it in some way. @leenienhuis #marthamaryshow #cleaninghouse
Click To Tweet
Connect with Us:
Be sure to subscribe, so you don't miss any shows!
If you are interested in partnering with the podcast as a show sponsor, contact Katie for info. We have a limited number of slots available and would be happy to explore the possibility of partnering together to get the word out about your product, event, or service.
When it comes to cleaning, double your strength instead of dividing it. #marthamaryshow #tidyingup
Click To Tweet
Listen to Season 3 of the Podcast:
#24: Getting Organized (Interview with Morgan Tyree)
#27 When You're Waiting (Interview with Barb Roose) 
Learn more about our sponsors and access past episodes, here.