In the Martha + Mary Show Sisterhood we are focusing on prayer this month. We'd love to have you join us!
This week on the podcast, Lee and I are taking about being miracles hunters. We invite you to be on the lookout for God working miracles.
Disclosure: Affiliate links are used in this post. If you choose to purchase through the links, we may be compensated at no additional cost to you. See full disclosure policy
Listen to the latest episode below, on our podcast webpage, or access Episode #82 on your favorite podcast app.
Show Notes for Episode 83: Signs of Miracles
Theme Music: "Busy Bee" by Cade Popkin
Show Sponsor:  We're so excited to let you know that GEMS Girls' Clubs recently debuted a new product, the ShineBrightly Activity Box for girls, ages 7-12. From DIY crafts and recipes to faith-filled devotions and everything FUN in between, each box is filled with independent, hands-on experiences for girls to do at home.The Celebrate Easter box is in limited supply, so don't delay in securing yours for your favorite girls!
Go to gemsgc.org/shinebrightlybox today, to order the Celebrate Easter Activity Box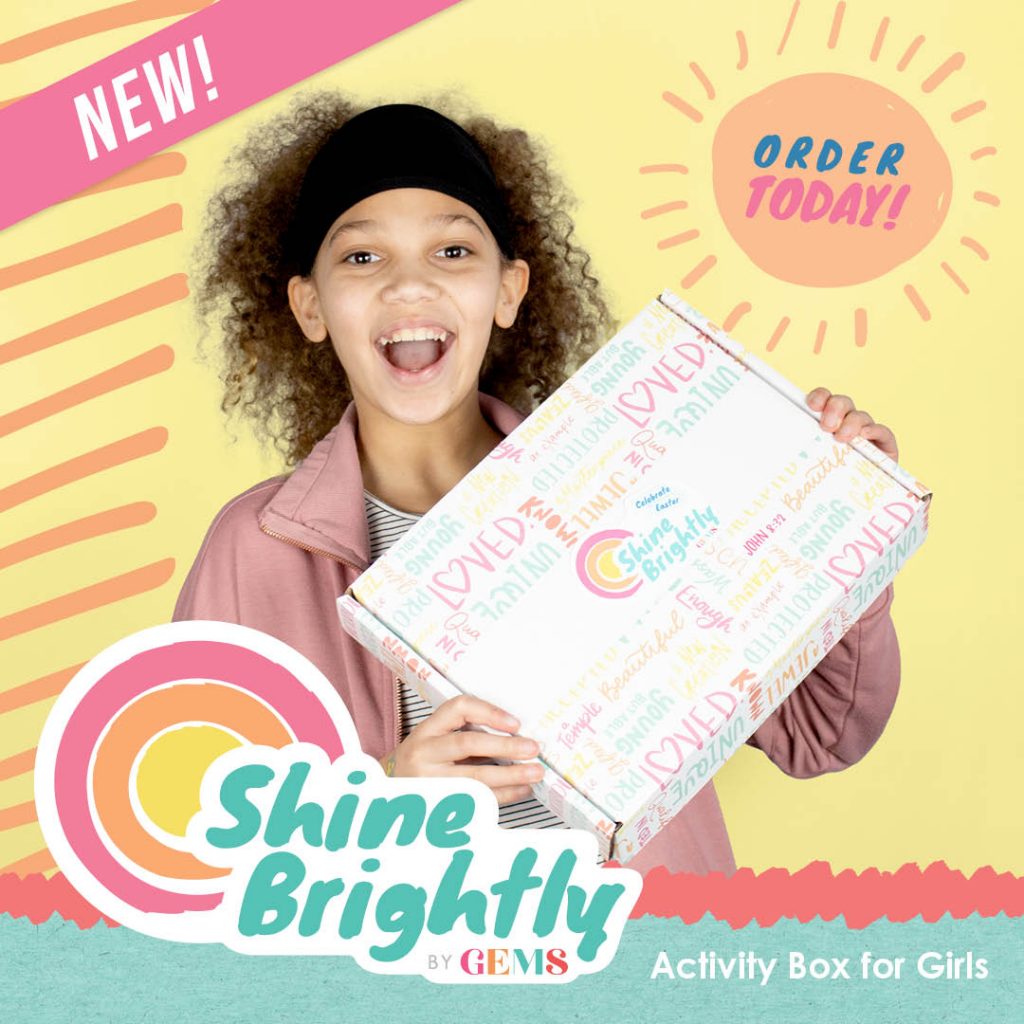 Things We Talk About:
Haiti Miracle
Culinary Camp
Today's Verse: Ephesians 3:14-21 (CSB)
For this reason I kneel before the Father from whom every family in heaven and on earth is named. I pray that he may grant you, according to the riches of his glory, to be strengthened with power in your inner being through his Spirit, and that Christ may dwell in your hearts through faith. I pray that you, being rooted and firmly established in love, may be able to comprehend with all the saints what is the length and width, height and depth of God's love, and to know Christ's love that surpasses knowledge, so that you may be filled with all the fullness of God. Now to him who is able to do above and beyond all that we ask or think according to the power that works in us— to him be glory in the church and in Christ Jesus to all generations, forever and ever. Amen."
You cannot out-believe God. @leenienhuis #marthamaryshow #faith
Click To Tweet
Connect with Us:
Subscribe to the show and leave a rating and review!
Are you on the hunt for miracles? We are! #marthamaryshow @leenienhuis
Click To Tweet
Catch Up on Season 6 of the Podcast:
Episode #81: Kindness is Contagious (Interview with Tennia Benson)
Episode #80: Things We're Loving
Episode #79: Don't Overthink It
Episode #77: The Grace-Giving Leader (Interview with Jan Greenwood)
Episode #76: Comfort from Psalm 23 (Interview with Jennifer Rothschild)
Episode #75: Declutter Your Home (Interview with Renae Fieck)
Episode #74: One Word for the Year