There are many distractions that pull us away from what's most important. If you're ready to hone your focus, today's episode is for you!
Disclosure: Affiliate links are used in this post. If you choose to purchase through the links, we may be compensated at no additional cost to you. See full disclosure policy
Listen to the latest episode below, on our podcast webpage, or access Episode #85 on your favorite podcast app.
Show Notes for Episode #85: Improving Your Focus
Dr. Quantrilla Ard helps you improve your focus and prioritize your time, without burning out.
Theme Music: "Busy Bee" by Cade Popkin
Today's Guest: Quantrilla Ard, PhD, is a recent transplant to the Atlanta area along with her husband and three littles. A passionate creative at heart, she has answered the call to encourage women in all stages of life and of various backgrounds through empathy, transparency, and love. She is a faith-based personal and spiritual development writer and speaker who believes in the power of collective strength, community and fellowship. She recently graduated from Walden University with a PhD in Health Psychology and is an advocate for social justice with a focus on Black maternal and infant health and mortality. You can find her sharing stories of triumph at www.thephdmamma.com. 
Show Sponsor: SocialWised U e-course, created by Jami Amerine and Katie Reid, will guide you and your children toward a healthy relationship with social media and each other, while creating a balanced and effective social media presence. With instructional videos, games, activities, candid teen talks, and so much more, SocialWised U is applicable for every age level and effective for completely reforming communication with your children. Ditch the lectures and start equipping your family to thrive on social media. Enroll in SocialWised U, today!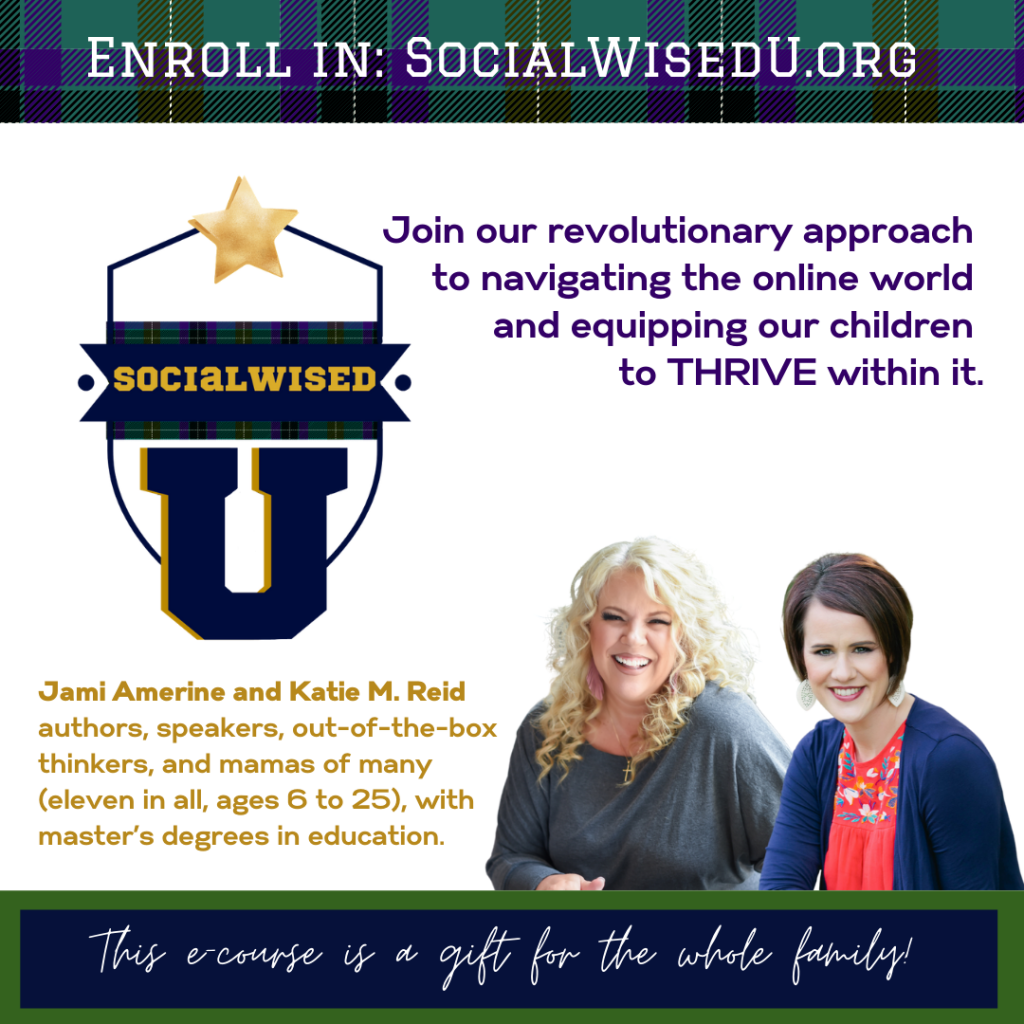 Finally, brothers and sisters, whatever is true, whatever is noble, whatever is right, whatever is pure, whatever is lovely, whatever is admirable—if anything is excellent or praiseworthy—think about such things. -Phil. 4:8
Click To Tweet
Things We Talk About:
Focus can be forged in conflict. @qyard08 #marthamaryshow
Click To Tweet
Connect with Us:
Subscribe to the show and leave a rating and review!
But seek first his kingdom and his righteousness, and all these things will be given to you as well.
Click To Tweet
Catch Up on Season 6 of the Podcast:
Episode #83: Signs of Miracles
Episode #81: Kindness is Contagious (Interview with Tennia Benson)
Episode #80: Things We're Loving
Episode #79: Don't Overthink It
Episode #77: The Grace-Giving Leader (Interview with Jan Greenwood)
Episode #76: Comfort from Psalm 23 (Interview with Jennifer Rothschild)
Episode #75: Declutter Your Home (Interview with Renae Fieck)
Episode #74: One Word for the Year