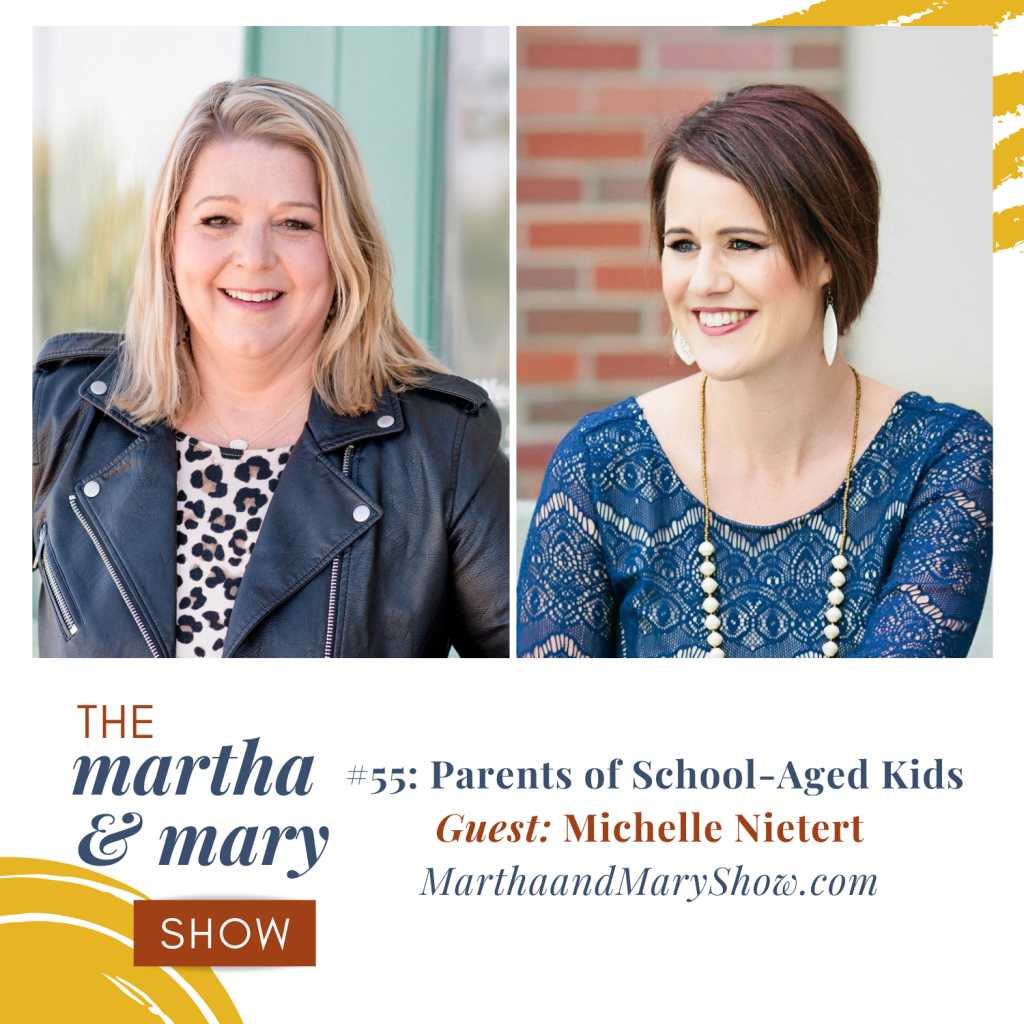 This is the last installment of the Summer Series. We hope you've enjoy these shortened episodes. Today, we're encouraging parents as they navigate tough decisions with their kids' schooling.
Next week, the original Mary, Lee Nienhuis, will be back as my co-host for Season 5 of The Martha + Mary Show!
Listen to the latest episode over here, on our podcast webpage, or access Episode #55 on your favorite podcast app.
Show Notes for Episode #55: Dear Parents of School-Aged Kids
As the school year starts, let's stop judging one another and start linking arms as we make the best decisions we can in these tough times. Plus, counselor Michelle Nietert encourages us to do some emotion coaching with our kids to minimize back-to-school anxiety.
Disclosure: Affiliate links are used in this post. If you choose to purchase through the links, we may be compensated at no additional cost to you. See full disclosure policy.
Theme Music: "Sunny Martha" by Cade Popkin
Today's Guest: Michelle Nietert provides training for school counselors, teachers, and homeschool parents. She is the clinical director and owner of a large counseling center in the Dallas-Fort Worth area. To discover more of Michelle's writing, her mental health coach resources, and her Raising Brave Beauties podcast with Lynn Cowell, go to MichelleNietert.com and pick up a copy of Michelle and Lynn's book, Loved & Cherished: 100 Devotions for Girls, wherever books are sold.
Show Sponsor: Pick up a copy of Made Like Martha: Good Things for the Woman Who Gets Things Done by Katie M. Reid at your online favorite retailer. This makes for a great individual or small group Bible Study or book club book.
Here's to a great school year, even if it looks much different than expected. #backtoschool
Click To Tweet
Things We Talk About:
Hey Moms! The following video is a quick tip to help you experience more peace and less panic as the school year starts.
Do some emotion coaching. Model positivity and flexibility for your kids this school year. @MichelleNietert #backtoschool #marthamaryshow
Click To Tweet
Feel like you need some bravery as you face the school year? Grab a copy of Brave Moms, Brave Kids by Lee Nienhuis.
More Resources: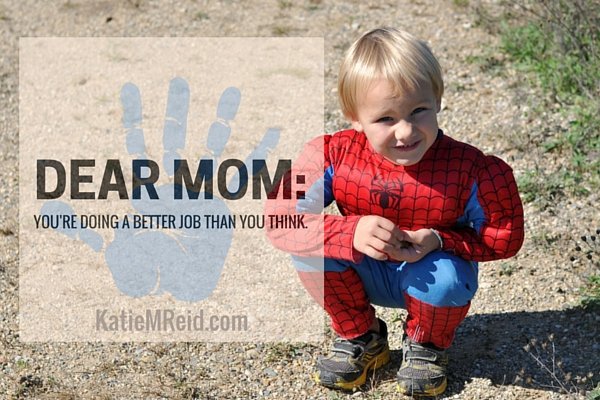 Connect with Us:
Be sure to subscribe, so you don't miss any shows!
Let's be gentle with one another as we make tough schooling decisions for our kids. We're in this together! #backtoschool
Click To Tweet
Listen to Season 4 of the Podcast:
#54: Martha of Bethany (Summer Series: Rebekah Fedrowitz)
#53: Perfection is Not Up to You (Summer Series: Tracy Steel)
#52: Are You a Tightly Wound Woman? (Summer Series: Kela Nellums)
#51: My Sibling with Special Needs (Summer Series: Cindy Bultema)
#50: Blaze of Glory (Summer Series: Angie Gibbons)
#49: Freedom Forever (Summer Series: Jami Amerine)
#48: Freeing the Enneagram 1 (Summer Series: Kate Motaung)
#47: Secrets About Your Type A Friend (Summer Series: Quanny Ard)
#46: Countercultural Parenting (Interview with Lee Nienhuis)
#45: Open Hands, Willing Heart (Interview with Vivian Mabuni)