Season 5 of The Martha + Mary Show podcast continues with some practical talk about having a hospitable home and heart.
Listen to the latest episode below, on our podcast webpage, or access Episode #57 on your favorite podcast app.
Show Notes for Episode #57: Small Means, Big Hospitality
You can offer big hospitality even if you have small means. Katie and Lee share affordable tips for welcoming others into your home and life.
Theme Music: "Better Together" by Cade Popkin
Disclosure: Affiliate links are used in this post. If you choose to purchase through the links, we may be compensated at no additional cost to you. See full disclosure policy.
Show Sponsors: Big thanks to Alexis Goring, author of Stories and Songs of Faith a 52-week devotional to soothe your soul, encourage your mind, and strengthen your God-given spirit.
The Ministry to Business Guide is a beautifully designed, super easy to follow playbook will help you finally EARN AN INCOME from your passion. Join thousands of other writers, speakers, podcasters, and coaches as they get their pressing questions answered and unlock best practices from industry experts. What are you waiting for?! A FREE Virtual Ministry Guide is included when you purchase to help you pivot your productivity.
Get a copy of the brand new Ministry to Business Guide for $29 before the prices goes up on September 1st to $37!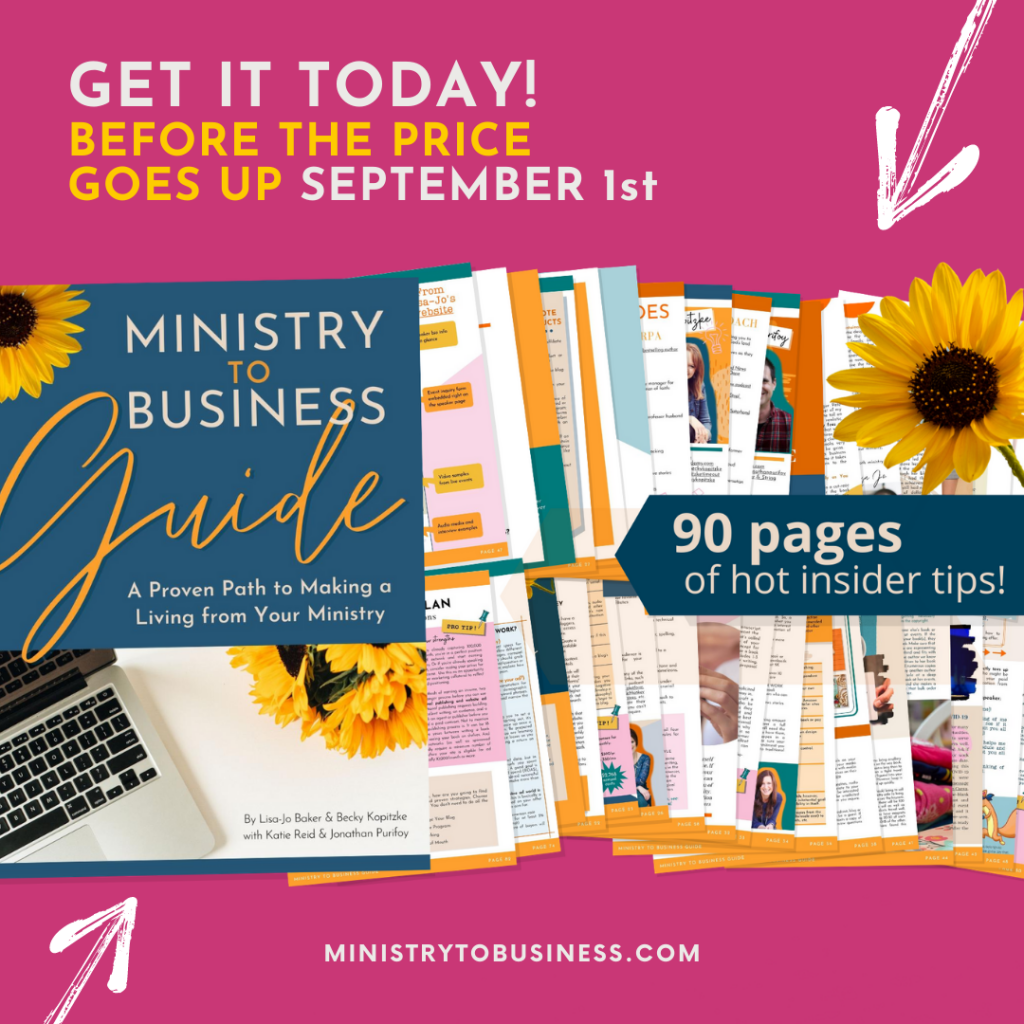 Even if you have small means, you can offer big hospitality. Here's how... #marthamaryshow @leenienhuis #hospitality
Click To Tweet
Tips for Big Hospitality:
$1 Store cups with your guests' names on them.
$1 Store mints or chocolate and a note on the bed to welcome your guest.
Ask your guests what they don't like.
Offer to bring food when you come to visit.
Team-approach to get ready for guests.
Bring a thank you note with you when you stay at someone's home.
Make eye contact with your guests and hosts.
A note giving guests permission to ask if they need anything.
Don't get lost in the details, be a good listener.
Have a welcoming heart because people will remember how you made them feel more than what came out of the oven.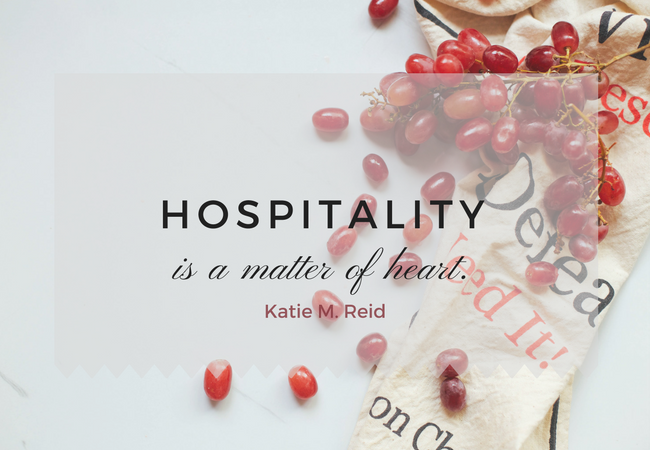 You might also like:
Connect with Us:
Be sure to subscribe, so you don't miss any shows!
Sometimes $1 Store cups and a Sharpie are all it takes to make others feel welcome and like they belong. #marthamaryshow @leenienhuis
Click To Tweet
Listen to Season 4 of the Podcast:
#55: Dear Parents of School-Aged Children (Summer Series: Michelle Nietert)
#54: Martha of Bethany (Summer Series: Rebekah Fedrowitz)
#53: Perfection is Not Up to You (Summer Series: Tracy Steel)
#52: Are You a Tightly Wound Woman? (Summer Series: Kela Nellums)
#51: My Sibling with Special Needs (Summer Series: Cindy Bultema)
#50: Blaze of Glory (Summer Series: Angie Gibbons)
#49: Freedom Forever (Summer Series: Jami Amerine)
#48: Freeing the Enneagram 1 (Summer Series: Kate Motaung)
#47: Secrets About Your Type A Friend (Summer Series: Quanny Ard)
#46: Countercultural Parenting (Interview with Lee Nienhuis)